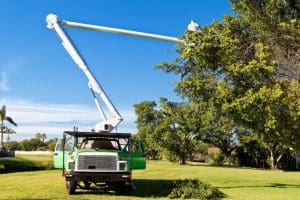 Trees Trimmed, Trees Pruned, & Tree Thinning in Arkansas Heber Springs AR
If you're in need of tree cutting or tree trimming services in Searcy, Cabot, Beebe, Jacksonville or the surrounding areas in Arkansas, please give us a holler! Our arborists and tree doctors are experienced tree pruners who will help you get rid of those dead branches, vines, and other things holding back your tree from reaching optimum health. We will leave your trees thinned and pruned in order to make sure your trees will be healthy and strong.
Our arborists and tree professionals take pride in bringing you the very best in stump removal, tree pruning and tree trimming expertise available. We love seeing our customers trees become as healthy as possible, and a good pruning and thinning is an important part of that process.
Tree Trimming Service Searcy, Cabot AR
Trees need to be trimmed when nearby a structure, power lines, or places where falling or hanging limbs can impede traffic. As trees grow often some branches will die and pose a falling hazard, or they can keep trees from being as healthy as possible by impeding nutritional distribution, attracting pests, and creating a burn hazard.
Pruning a tree plays an integral role in the structural integrity of your tree and in its growth pattern. A trained tree trimmer and pro with experience pruning trees can make a major difference in the overall health of your trees.
Tree Thinning Service in Beebe, Bald Knob, Rosebud, Augusta
Tree Thinning involves strategically removing some branches in order to allow wind to pass through a tree without putting too much pressure on the trunk or main branches. If someone who is inexperienced at trimming trees does so, there is a good chance they will do more harm than good. If a storm comes and your tree is improperly balanced due to poor tree trimming or tree branch thinning, your tree could fall down with high wind or under the weight of ice.
It's very important you have an experienced arborist trimming your tree for you. We do not recommend doing it yourself, and that recommendation is not made simply because we are a tree business - it's because we've had many customers call us after a tree has fallen on top of their houses due to improper tree trimming and tree thinning.
Don't let that happen to you! Give us a call today for a free quote on professional tree pruning and tree trimming.