Searcy Tree Service
Searcy, Cabot, Bald Knob, Beebe, Heber Springs, Jacksonville & Surrounding Areas in Arkansas
Tree Removal
Attention customers searching for the best "Tree Cutting Service Near Me": your search is over. Welcome to Searcy Tree Service!
Searcy Tree Service provides professional Tree Removal services for customers in Searcy, Cabot, Heber, Augusta, Bald Knob, Kensett and the surrounding areas in Arkansas. If you have an old tree that needs to go, remove that dangerous and unsightly eyesore with a phone call to Searcy Tree Service. We can remove trees safely and efficiently whether it's a standalone tree isolated from your property's structures or if it's right next to your house.
Insured Tree Service in Searcy
Searcy Tree Service has the experience and equipment to handle your Tree Removal safely. We carry our own insurance and are happy to provide proof with your contract.
Our arborists are committed to providing excellent tree services to customers in Searcy, Cabot, Bald Knob, Jacksonville, Augusta, Austin, Ward, Beebe, Kensett, and the surrounding areas in White County and Lonoke County Arkansas. Get a free quote today at 501-292-2776
Tree Trimming
Searcy Tree Service is a local, family-owned and operated small business. When you hire our tree service to work on your property in Searcy, Cabot, Augusta, Jacksonville, or the surrounding areas in White County or Lonoke County, you're hiring friends and neighbors who are committed to bettering our local community. We provide the highest quality in tree trimming, land clearing, and ensure we always ensure our tree work meets our high standards of safety and environmental friendliness your property deserves.
Tree Services
Searcy Tree Service is committed to providing high quality Tree Removal, Tree Trimming, Land Clearing, and Stump Removal services for our customers in Arkansas. We are a drug-free, family-oriented tree company and if we can help you with excellent local tree services, please give us a call today!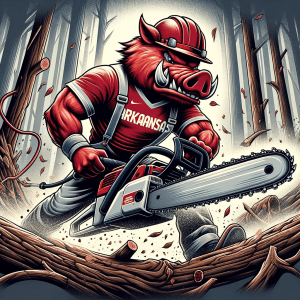 As a local small business we truly care about our customers in Arkansas. We provide high quality tree care and professional service. Our customer service displays our commitment and dedication to our customers. Please ask us for references and look up the reviews on our tree company. We pride ourselves on stellar work ethic and a strong emphasis on safety and customer service. When you hire us to trim your trees, prune trees, remove trees, clear land, get rid of underbrush, or run a woodchipper for you you're hiring the best tree service in Arkansas. Let us prove it to you! Contact us today for a free quote.
Do you have a tree that's falling down? Is a tree on your property infected with a disease, or have vines choked it to the point that it's becoming dangerous? If you have a tree on your property that's a nuisance, that's causing damage, or that's in danger of falling on your home or other structure we would be happy to remove it for you. We will cut the tree down safely and efficiently - even if it's nearby a structure - and we will provide a complete tree removal for you as well.
Trees Removed Professionally
It's important to get your trees trimmed every once in a while to ensure tree health and to protect your trees from wind damage. Our experienced tree professionals and expert arborists are trusted tree doctors who will help keep your trees as healthy as they can be. We can spot dead branches, problem areas, disease, and more. Let us give your trees a look-see, and let our trained eye provide your trees with a great tree pruning services that will leave them healthy and strong.
Tree Trimming Service
Did a tree fall down on your property? Was your property affected by a recent storm or tornado? If you have a tree that's fallen down that you need emergency tree service for, please give us a call today at 501-292-2776. We understand the stress and concern a felled tree can cause, and if a fence is broken, a road or driveway is blocked, or if there is another inconvenience that needs immediate help, give us a call today and we will see what we can do for you with our professional emergency tree service.
Emergency Tree Services in Arkansas
Searcy Tree Service is an expert when it comes to the art of stump removal. Get rid of that old stump that's littering your yard, attracting termites or keeping your grass from growing. We will take care of that old stump for you. Just give us a call today and get a free quote, and we'll have that stump off your property in no time. No stump is too large or too small - if you need a stump removed we can handle it!
Tree Stumps Removed
Do you have a swath of land that needs to be cleared? Do you need trees removed for property development, new construction or something else? Do you want the underbrush removed from your wooded area so you can better enjoy strolling among the trees? If you need land cleared or underbrush removed from your property, please contact us for a complimentary estimate. We are experts when it comes to clearing land and beautifying landscapes through quality underbrush removal in Arkansas.
Underbrush Removed

Reasons to Hire Searcy Tree Service
We are a local, family-owned and operated tree company in Searcy, AR.
Searcy Tree Service is a tree service in Arkansas that promotes a drug-free, alcohol-free work environment.
We are expert arborists and tree professionals with years of experience removing trees, trimming trees, removing stumps, and clearing land all over central Arkansas.
When you hire us for tree trimming, tree removal, stump removal or something else, we understand you have a choice when it comes to hiring a tree company in Arkansas, and we will treat your project as if we were working on our own family's property.
Searcy Tree Service operates according to rigorous standards of quality and safety. We are very safety conscious and practice environmentally friendly tree removal and underbrush clearing.
We care about the health of your trees. As tree doctors and arborists, we will alert you to any problems or diseases we see, and will take special care in our tree prunings and tree trimmings to ensure the optimum health of your orchards and trees.
Tree Service Near Me
Seeking a dependable "tree service near me"? We are here to offer top-tier tree care services, tailored to address all your arboricultural needs, ensuring the health and safety of your trees and property.
Why Opt for Professional Tree Services?
Safety First: Managing trees, particularly those that are large or potentially hazardous, requires expertise. Our skilled team is equipped to handle these challenges, ensuring your safety and that of your property.
Tree Health: Regular maintenance like pruning helps in preventing diseases and encourages robust growth.
Enhancing Property Value: Trees that are well cared for not only add to the aesthetic appeal of your property but also to its overall value.
Our Comprehensive Services:
Tree Pruning and Trimming: Essential for maintaining tree health and appearance.
Tree Removal: We safely remove trees that are dead or pose a risk.
Emergency Tree Services: Prompt and efficient response for urgent tree-related situations.
Stump Grinding and Removal: We ensure complete removal of tree stumps, enhancing the safety and aesthetics of your yard.
Frequently Asked Questions:
How much does it cost to remove a tree near me? The cost varies based on the tree's size and location. We provide detailed estimates upon request.
What is the term for someone who plants trees? They are commonly known as arborists or tree planters.
What's the average cost for tree trimming in Los Angeles? While prices vary, we are committed to offering competitive rates without compromising on service quality.
Why Choose Us?
Experienced Arborists: Our team comprises professionals with deep knowledge and experience in tree care.
Commitment to Customer Satisfaction: We focus on meeting your needs and ensuring you are completely satisfied with our services.
Local Knowledge: Our understanding of the local environment and tree species allows us to provide specialized care.
For exceptional "tree service near me," our company stands as a testament to our dedication to safety, excellence, and customer satisfaction. Reach out to us today for unparalleled professional tree care.
Searcy, AR is the largest city in White County, AR with a population of 23,767 as of the 2019 census. Searcy is named after Richard Searcy (1794-1832), who was a judge for the Superior Court of the then Arkansas Territory. Searcy is known for being home to Harding University, Searcy High School, White County Fairgrounds, and Searcy Art Gallery.