Tree Cutting & Tree Removal
Tree Removal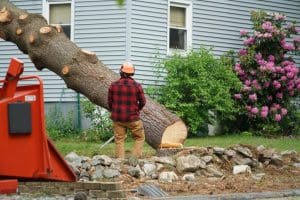 Trees Cut, Trees Removed in Central Arkansas
Searcy Tree Service is available for all your tree removal, tree cutting, and tree trimming needs. If you have timber on your property that is in danger of falling, trees that have roots damaging your structure, concrete, or patio, or trees suffering from disease we can help. Our tree cutters and tree removal experts have years of experience taking down timber quickly and effectively whether it's near a structure or not.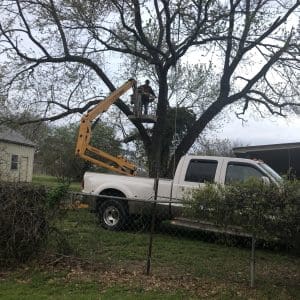 Safely Remove Trees & Timber in Arkansas
A dead tree is a safety hazard. If you have a damaged or dead tree, it's important to have it looked at by a trained professional to evaluate the need for tree removal.  A dead or diseased tree on your property can pose a major liability and safety risk. Keep your property safe by having us remove that tree for you. We can take it down safely, and remove it safely so that your property can be as healthy and safe as possible. Give us a call today for a free quote on tree removal. No job is too big or too small, and customer satisfaction is guaranteed!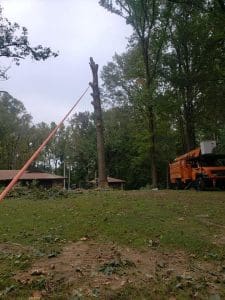 Trees Removed
If you're in need of getting trees cut down or land cleared, whether it's a single tree or a lot of trees, we are happy to help you. We will cut down your trees for you quickly, efficiently, affordably, and safely. If your tree is near a structure or part of your property that needs to be protected, we will use ropes and riggings to make sure your tree trunk falls the correct way. If need be we will removed problem limbs before cutting the trunk. If the only way to safely cut the tree down is by cutting it down in sections, we will do that. We have access to all the heavy equipment we need, and if you have a tree that needs to come down we will find a way to get the job done guaranteed.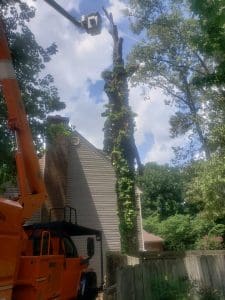 Trees Cut Down & Professionally Removed
Additionally, you can count on being completely satisfied when we're finished. We've never met a tree removal job we haven't been able to complete, and would love to speak with you about your needs today. Please give our friendly arborists and tree professionals a call, and we will set you up with an appointment for a free estimate. We aim for 100% customer satisfaction, and will provide you with the absolute highest quality tree service available.

Searcy Tree Removal
An unsafe tree can cause serious injury, death, or major property damage. Trees weigh on average around 3 to 5 tons. A dying or diseased tree is dangerous and unsightly. Let Searcy Tree Service handle your tree removal for you.
If you need a Tree Removed in Searcy, Paragould, Cabot, August, Newport or the surrounding areas in Arkansas, Searcy Tree Service is here to help! Give us a call for a Free Quote on Tree Services at 501-292-2776
We'd love to hear from you today. Our local team is committed to bringing you the very best in service in White County and the surrounding areas.